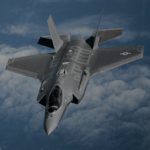 A very unique capability we have is our understanding of the airspace management process for unmanned systems. As part of our support to the 432nd Wing, ITS conducts reservation and coordination of airspace for training and operational use.
We use the Air Forces's Central Scheduling Enterprise (CSE) for this work along with several other communications/coordination tools. We also are responsible for scheduling of both airspace and simulator usage by the units.
We interface formally and informally with multiple air asset representatives to guarantee minimum flying requirements are met, ensuring training remains on track. We use Patriot Excalibur (PEX) for scheduling of the reserved airspace as well as training simulators.
Airspace Reservation with Central Scheduling Enterprise (CSE)
Scheduling with Patriot Excalibur (PEX)