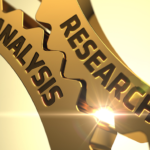 Our experience with JT&E began shortly after ITS was formed. We provide all aspects of Joint Test requirements including Test Site analysis, test/exercise planning, scenario development, modeling and simulation, range coordination and all forms of analysis.
We also provide subject matter expertise and analysis covering Joint Doctrine Situational Awareness and Test Architecture. We provide critical Operations Research/Systems Analyist (ORSA) for the test development and results analysis. These are critical capabilities required to build, execute and assess test plans.
Much of our early test programs involved Unmanned or Remote Piloted Aircraft Systems (UAS/RPA). One of our early programs was the Joint UAS Digital Information Exchange (JUDIE) program where we provided support for UAS/RPA operational testing of new tactics and communications processes. This program's focus was improving joint UAS support for the Intelligence, Surveillance, and Reconnaissance (ISR) and kinetic mission roles currently employed in Irregular Warfare utilizing C4I systems.
We have also supported the Joint Precision Timing program and are currently supporting the Director Operational Test and Evaluation (DOT&E) with ORSA Analysts and provide Analytic expertise in support of Cyber Insider Threat testing.
Planning & execution for integrated and robust T&E programs
System Engineering and analysis support
Operations Research/Systems Analyst (ORSA) support
Proven expertise in Modeling and Simulation (M&S)
Detailed analyses for comprehensive test reporting
Risk management and risk reduction for system development, production, and sustainment
Critical testing and evaluation of DOTMLPF-P and CBA's