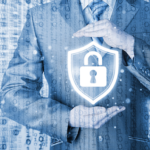 Invictus provides various security functions are part of our contracts. Within our IT services we specifically provide experienced Information Systems Security Officers/Managers (ISSO/ISSM).
We schedule and conduct audits on all customer systems generating findings reports and directing corrective actions as required. We also employ Facility Security Officers (FSOs) and provide access control at several locations. The FSO supervises and directs all security measures with a facility.
We also provide contract support to the Special Security Officer (SSO), assisting with the SSO functions regarding clearance granting within the facility.
Invictus also handles/loads and destroys cryptographic keys provided by assigned Communications Security Responsible Officers for the purpose of establishing and maintaining secure long-haul communication links. Our technicians are experienced in securing and maintaining encryption codes and keys in accordance with DOD directives.
ISSO/ISSM responsibilities
Network Security
Special Security Officer (SSO) Support
Facility Security Officer (FSO) Support
Hardware and software accreditation on networks classified up to TS/SCI
Access Control including JPAS management, visit requests, access logs, screening, training, and inspection.
Cryptographic Material handling and controls