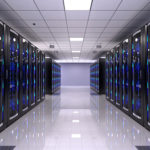 Our capabilities include the full spectrum of IT services at all classification levels up to TS/SCI and SAP programs. We provide all levels of support from staff augmentation, to full responsibility for the IT system.
We perform Four Tiered help desk services including all levels of Systems and Network administration. Our expertise in network security includes full Information System Security Officer/Manager (ISSO/ISSM) support. We have substantial expertise in service and optimization of long-haul networks including those supporting Full Motion Video.
We also provide specialized services such as Communication Security and Cryptologic support that are required for many of the highly classified systems we support. Bringing all of the capabilities together we are also very skilled with Assist and Advise services. We develop recommendations for hardware and software upgrades and modernization. We provide recommendation in the form of projects we can execute with minimal interference to the end user.
IT management and administration on networks classified up to TS/SCI
24/7 Operation Center and Facility support
Network monitoring and management
Hardware/software integration planning
Transition architecture planning, selection, implementation, and administration